Chiropractic Care for Arthritis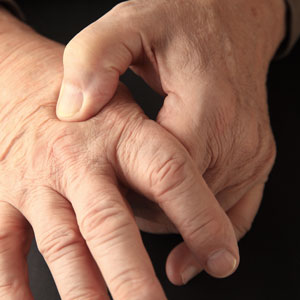 I see very few problems that frustrate my patients more than arthritis. I see quite a few patients every week in my clinic for whom arthritis is a daily, painful problem. Granted, most of them are getting older in age and see arthritis as an 'old person's disease' but that doesn't make it any easier to deal with the stiffness, pain and general discomfort that Arthritis causes.
Chiropractic Treatment for Arthritis Pain Relief
One of the main principles of chiropractic is that, if we eliminate interference to the nervous system, the human body will function at peak capacity. This allows any problems, illnesses, or diseases to heal quicker and more naturally.
One of the main focuses in treating my patients is to make sure the spine is in the best shape possible with the least amount of subluxations (misalignments). Gentle, safe and natural chiropractic adjustments do this best.
Chiropractic Treatment helps to relieve Arthritis Pain by:
Reduce the pain
Decrease inflammation
Significantly improve flexibility and range-of-motion (ROM)
Reduce discomfort
Improve your body's ability to heal
What Is Arthritis?
To put things simply, arthritis is inflammation of one or more joints. Whatever type of arthritis is causing your pain, it's the inflammation that's the real culprit.
Some say that arthritis is caused by the cumulative effect of using the joints for many years and that, as we get older, the joints naturally start to break down. I agree with that definition although frankly, it doesn't account for how several different types of arthritis get started. Rheumatoid Arthritis (RA) is a chronic inflammation disorder and, truth be told, science hasn't yet figured out how or why it starts either. Regardless of why it starts, we've proven time and time again that it can be effectively treated with Chiropractic Adjustments.
While there are over 100 types of arthritis there are a few that are more common in the general public and here in my clinic.
The most common types of Arthritis include:
Ankylosing spondylitis
Gout
Joint infections
Juvenile idiopathic arthritis
Osteoarthritis
Psoriatic arthritis
Reactive arthritis
Rheumatoid arthritis
Septic arthritis
Thumb arthritis
The Bottom Line
One of the best results of Chiropractic Adjustments is that it allows you to get back to the activities you love with less pain and discomfort. We also use several other treatments like massage, cold therapy and heat therapy, as well as give you advice on how to avoid making your arthritis symptoms worse.
If you're suffering from arthritis pain and stiffness and need natural, safe help, I urge you to come in and let my staff and I show you how much Chiropractic Care can improve your symptoms and make your life more enjoyable again.
CONTACT US »

Arthritis Treatment State College PA | (814) 238-8540