Meet the Team at Hildebrand Chiropractic
Get to Know Us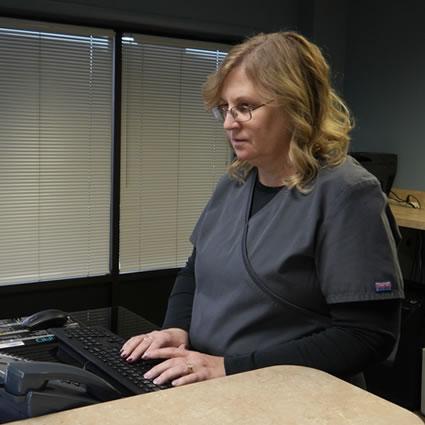 Sheryl joined Hildebrand Chiropractic in 2020 on the first day of the shut down due to Covid-19. Thankfully chiropractic was considered an essential business and we stayed open throughout the entire pandemic. Her hiring could not have come at a better time. Dr. Hildebrand was not keeping up with the demands of a growing practice and she immediately came in and helped right the ship. Within a year she was the running the entire office and became a great mentor to our newest arrival Penny Mason.
Her eight years of previous chiropractic experience helped tremendously with the transition. She loves being part of a team that helps people live their lives the way they want to. The best part of her job is providing support that enables our patients to get back to work; complete their goal of finishing a marathon; traveling to see their grandkids; or simply raking the leaves.
When Sheryl is not at work, she spends time dueling wits with her husband of 32 years and her two daughters and son-in-law. Sheryl is an avid reader. When she has the time, you will find her escaping into her latest nonfiction novel or more recently her passion for historical nonfiction.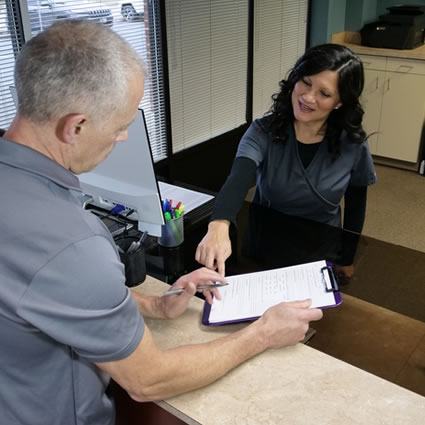 Penny started working at Hildebrand Chiropractic in July 2021 after Dr. Hildebrand realized that one Sheryl was just not enough. The addition of Penny to the office has been nothing short of a blessing. She has freed up Sheryl and Dr. Hildebrand so that we all can focus on patient care and give the best care possible.
Penny loves being a part of Hildebrand Chiropractic where she sees and experiences the overwhelmingly positive results that the patients obtain. In particular, she enjoys when patients can stop medicating and start living healthy, happy lives. She also enjoys the educational piece gained by working at Hildebrand Chiropractic. She loves learning as much as she can about holistic and integrative approaches to healthcare and wellness.
When Penny is not assisting patients in the office, she enjoys spending time with family and friends. She also enjoys traveling and exploring the many hiking trails, as well as sampling the many culinary delights including craft beers she discovers. Penny also enjoys attending sporting events, and festivals. The most recent festival that she attended was the Celtic Fling at the Pennsylvania Renaissance Faire.

Meet the Team at Hildebrand Chiropractic | (814) 238-8540